Christian TV brings you the benefit of wonderful teaching, worship, conferences, live programmes you can interact with, Christian films, Children's programmes, and news from a
Christian perspective.
We specialise in protecting families and individuals by bringing in the good and cutting out the bad as best we can. Our personal service is also ideal for helping seniors and those who are non-technical. Our Viewing Packages include at least 14 Christian channels.
GOD TV, Revelation TV, TBN UK, Daystar*, Hillsong, Inspiration, Sonlife, Faith UK, KICC, LoveWorld*, Word, Faith World, Good News, Dunamis, Celebration, Eternal Word Television Network (Catholic) and TWR Radio. * Now in High Definition.
Viewing Packages include all regions of BBC and ITV plus many others giving over 200 TV channels including radio and all as an addition to your existing TV setup. Our Viewing Packages only operate with a satellite dish or sat point.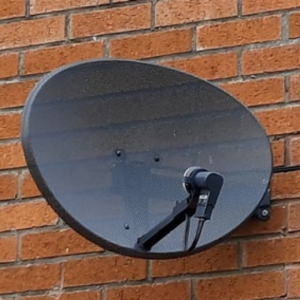 TWO YEAR GOLD Viewing Package
2021 Special Offer:
High Definition Nano Viewing Packages with ALL channels.
(Excludes sat. cable.
£10 if required)
Bespoke options available
or email Shane@ChristianTV.org.uk
There is probably no better gift you could give than a Christian TV Viewing Package that will spiritually feed your family and friends for years.