Latest News Updates: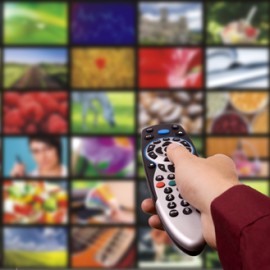 CNN News has changed to a new frequency 12051 Vertical 27500 This is for both CNN HD and CNN Standard Definition Please view our Channels page for full details. READ MORE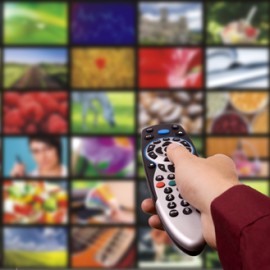 Find Out More About Christian TV
Revs David & Jan Green are dedicated to encouraging Christians in their journey through life. They started Christian TV in 2002 to bring good family viewing to your TV screen. Together with Christian staff, the team serve Christians across all of the UK, especially helping those who find technology difficult.
David says "As a team we are dedicated to ensuring you have the Word of God and good family viewing in your home through satellite television, minimising the risk of receiving undesirable channels"
Features
18 Christian TV and 7 Christian Radio channels, with a rich variety of programmes bringing the Word of God right into your home with leading Bible teachers and Christian Conferences
'Cool' music from God TV, Revelation and Genesis, plus regular Worship programmes on Daystar, UCB, TBN, God TV etc.
Undesirable channels removed. At least 80 TV and 50 Radio stations available
No telephone point needed as subscription channels not included
No monthly subscriptions if you buy outright
Full system with total care & support plus new receiver every 3 years and help this ministry. £75 installed £14.75 per month, minimum of 24 months
Second-hand deals available – please call
Receiver Specifications
Silver design. 260mm wide, 58mm high and 232mm deep, but allow 300mm to allow for plugs.
Scart sockets for TV and recording
RF Aerial output for TV / Recorders & TVs in other rooms
Pause to freeze screen
Multiple Satellites facility for Hotbird etc
Suits Wide Screen TVs, and has Audio output for Dolby Surround Sound systems
New Remote Control
Stereo Audio & Video outputs White, Red, Yellow + component video for LCD screens
USB pen drive update of channels. Retuning receiver is easy
Allows you to control families viewing
Hard disk recording can be added
NOTE: Christian TV products are NOT fully Sky compatible, neither do they take viewing cards as watching is free.
How To Order
1. Do you have an existing Sky type dish in working order? (Over 90% have not). If YES, go to number 3.
2. You need a full system with installation of Satellite dish and the Satellite Receiver. Our engineer will come with the dish and set it all up, getting it working with your TV and VCR, DVD, FreeView, Cable etc.
3. Decide if you want to BUY OUTRIGHT or over 2 years. We provide solutions to meet almost all needs. Grants (normally about 30% of the price) are sometimes available for those with low income and less than £1,000 savings.
4. Payment Methods :
(a) One off, by cheque or card. If paid by card we generally despatch same day if you call before 1.00 p.m.
(b) Pay over 4 months, see price list; please enclose all cheques with order, payable at monthly intervals.
Prefer to buy with our Care and Support Scheme?: Complete system for £75 plus £14.75 per month by Standing Order, minimum 2 years. Go to Purchase & Support Contract to find relevant forms. Gives total peace of mind.
Moving house? Take your satellite receiver (but not the dish), and we will install for your new home. See Price List.
Questions? Call our Technical Helpline on 01449 73 73 77 , 10 am to 6 pm and some evenings around 7.30.
IMPORTANT NOTE: Channel frequencies change from time to time , and neither the Broadcaster nor we ourselves can control this. Retuning is your responsibility: we can provide instructions for your receiver and current frequency lists, or you may retune your box without even unplugging it !
Prices
Standard installation with Satellite dish and Receiver Buy outright for £295.00 or with 4 monthly cheques of £75.00
Satellite Receiver* only inc. carriage. Buy outright including carriage for £149.95 or with 4 monthly cheques of £38.00
Installation of Satellite Dish only including mesh dish and LNB: total of £165.00 or with 4 monthly cheques of £42.00
Telephone support FREE for first six months after purchase, and FREE to Care & Support Contract customers. Otherwise call for prices.
PURCHASE plus Care & Support Scheme: subsidised install at £75, plus £14.75 per month for minimum of 2 years (24 months).
CARE & SUPPORT SCHEME / EXTENDED WARRANTY on CTV equipment, also for God TV Partners and ex-Sky viewers. Total peace of mind, and a new Satellite receiver after every 3 years. Includes dedicated phone line direct to Technical Dept. No holding, no numbers to press – go straight to a human! Call us for details - 01449 73 73 77
*Used Satellite receivers are normally available: ask us for details of price and availability E&OE